Resources for Women with PCOS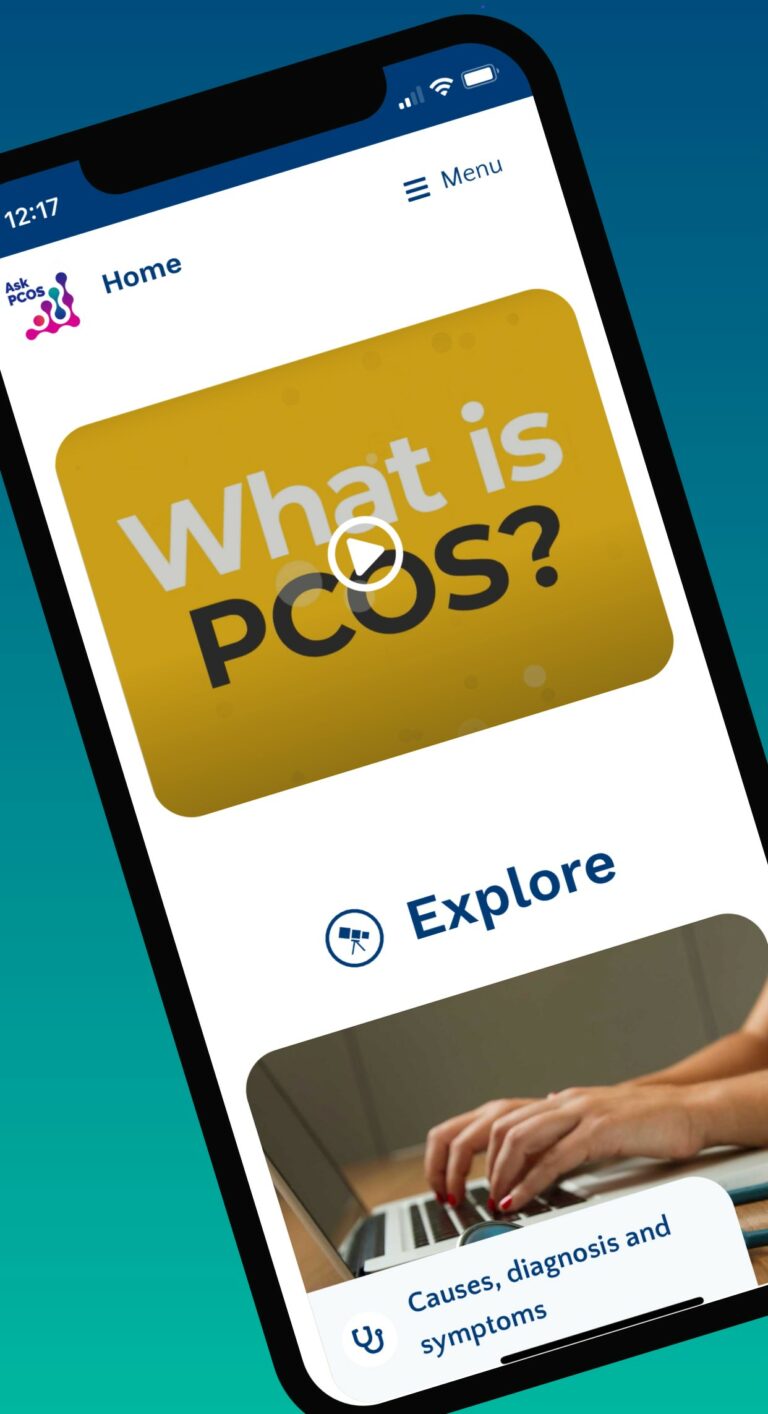 The AskPCOS App is for those who think they may have PCOS, those who already have a diagnosis, and those supporting women with PCOS.
The AskPCOS App is a trustworthy and comprehensive PCOS App developed by the leading PCOS experts worldwide and co-designed with individuals dealing with PCOS. It will answer your PCOS questions and help you better manage your condition. 
AskPCOS has a range of features, including:
easy to understand, evidence-based information on PCOS

a question prompt list to assist you when talking to health professionals
a symptoms tracker and analysis tool to help you understand the condition and your body
a discussion forum to connect to others with PCOS
What's new - 10 new things about PCOS
Doctors may use Anti-Muellerin Hormone levels instead of ultrasound to diagnose PCOS in adults.
PCOS carries an increased risk of diabetes and heart disease, but this risk can be reduced by screening and prevention including a healthy lifestyle.
PCOS is linked to sleep apnoea, which affects breathing and sleep quality and can cause tiredness.

PCOS is associated with endometrial cancer, however overall risks are low hence regular monitoring is not routinely recommended.

PCOS is linked to mental health challenges, including depression and anxiety. Monitoring and early support are recommended. Social experiences, like weight stigma and challenges related to facial and body hair and/or severe acne, may contribute to these mental health issues in PCOS.

To manage PCOS, focus on healthy habits. Being as active as possible and eating healthy foods most of the time is still the best medicine for PCOS.

Laser and light therapy for reducing unwanted hair caused by PCOS are good options for those with suitable skin and hair colour.

PCOS is considered a high-risk condition during pregnancy. Doctors need to be aware of PCOS and closely monitor and prevent potential risks.

Higher weight can affect fertility and pregnancy health and support for a healthy lifestyle is important.

If experiencing difficulty getting pregnant, there are very good treatments available and for most with PCOS this only requires tablet therapy.
Easy to understand PCOS information
Click on the icons to open a series of fact sheet which we hope will help you better understand PCOS.
PCOS Question Prompt List (QPL)
The Question Prompt List is a document intended to help women with PCOS obtain professional medical advice. It lists questions that are OK to ask your doctor or health professional. It is for women of all ages, weights and backgrounds. You may have been diagnosed recently or a long time ago.
Let's talk about PCOS webinar
ABC journalist & PCOS consumer, Sabra Lane, and leading PCOS experts, MD & Endocrinologist, Prof Helena Teede and MD & OBGYN, A/Prof Jacqui Boyle host a Q&A session about PCOS and discuss the AskPCOS App. (22/9/2021)

Watch it here
We are working with partners to develop a best practice framework for optimal PCOS care. This is modelled off the guidelines.
In Victoria, Australia a statewide service is available linked to the guidelines and resources.
The Statewide Polycystic Ovary Syndrome Service is unique and is the first of its kind nationally. The service is co-designed by women affected by PCOS and staffed with a multidisciplinary team who are world leaders in PCOS. It is supported by funding from the state government and affiliated with the NHMRC Centre for Research Excellence in PCOS. It is a public clinic offered through Monash Health.
This program is for Victorian residents only.
A healthier lifestyle is the first step to managing PCOS. This starts with a nutritious diet, regular physical activity and maintaining a healthy weight or reducing weight if in the unhealthy weight range.
Life! is a free healthy lifestyle program for Victorian residents that gives you knowledge, support and expert advice.