Menopause occurring in women younger than 40 years of age is called premature or if under 45 years is called early menopause (EM). EM affects around 12 in 100 women. Premature or early menopause can happen spontaneously or be caused by medical treatments such as chemotherapy, radiotherapy or surgical removal of both ovaries. Women tell us "Early menopause changes you. You physically have changed. You emotionally change. You psychologically change".
We developed this app 'with women for women' to help you find trustworthy information of the highest quality from leading experts to help you learn about the condition and support you with tools including:
A personal dashboard to help you track your symptoms, find the healthiest possible lifestyle and decide on the best management options for you
A forum to have your questions answered
Easy to understand information on early menopause
A question prompt list to assist you when talking to health professionals
Resources for women with Early Menopause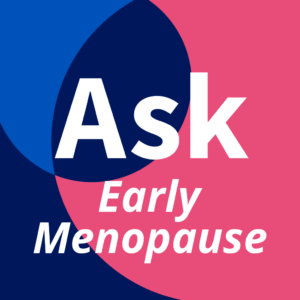 If you have questions or feedback about the Ask Early Menopause App, please contact us.